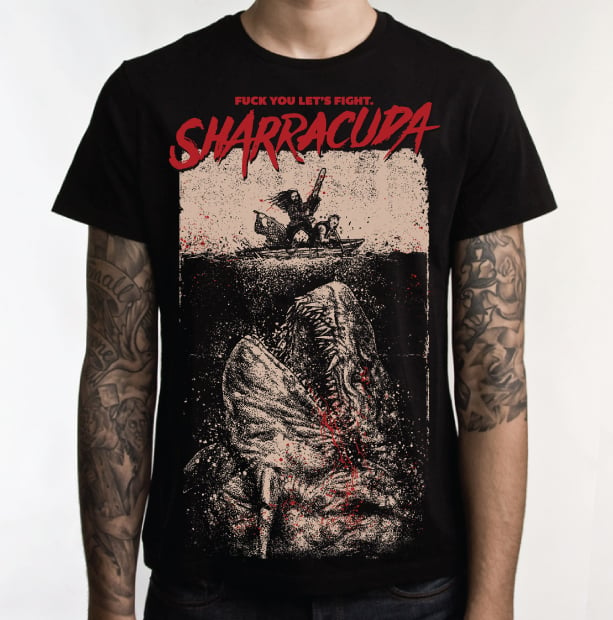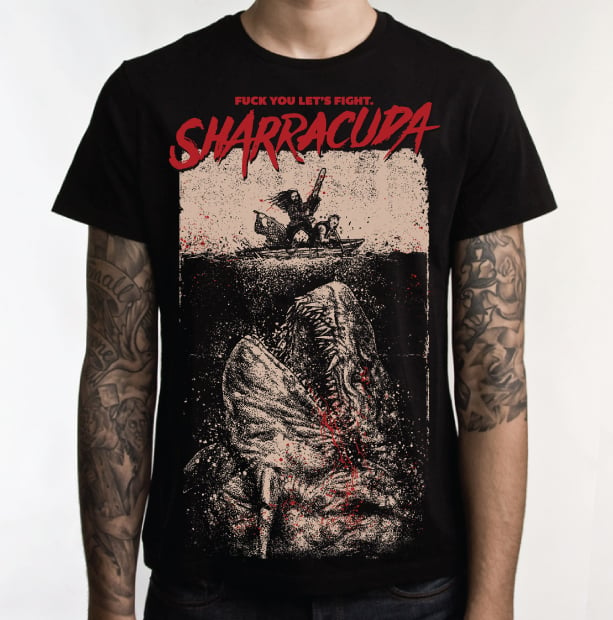 Sharracuda "Fuck you let's fight" collectible LIMITED RUN T-SHIRT
€15.00
BUY A T-SHIRT TODAY TO HELP LAUNCH THE INDIE HORROR FILM SHARRACUDA!
A bloody, action-comedy in a creature-horror film shell filled with a heavy soundtrack provided by some of the best underground death metal, hardcore, punk, doom and stoner bands around the world.
Now, not only this is a killer collectible t-shirt. We, the filmmakers, are trying to collect some cash in order to cover some initial expenses to start film production.
By buying this you're helping us in creating a one-of-a-kind and totally different shark movie, expecially conceived for diehard horror and extreme metal music fans.
We strongly believe in indie/underground filmmaking and in DIY ethics. So we're not just selling you merchandise here: we're asking you to put your trust in us and help us bring this project to life.
Oh, and btw, this is a LIMITED RUN. Once it's gone, it's gone. Then do not say we didn't warn you.
Artwork by Hugo Silva (The Black Coffins, Hooded Menace, Hierophant, etc.)
Estimated t-shirt delivery:
MARCH 2016.
But you better get it right now! Be sure to secure yours, they're going out FAST!